THE NEW RECORD FOR THE FUEL-EFFICIENT VEHICLE WAS FORMALLY ESTABLISHED – ECO DRIVE CHALLENGE 2020
The final of a competition "Eco Drive Challenge 2020 with the Mitsubishi Xpander và Attrage" found the overall winner with the incredible resultsof this year's 2 models, 4.23L/100Km with Xpander and 3.15L/100Km with Attrage respectively.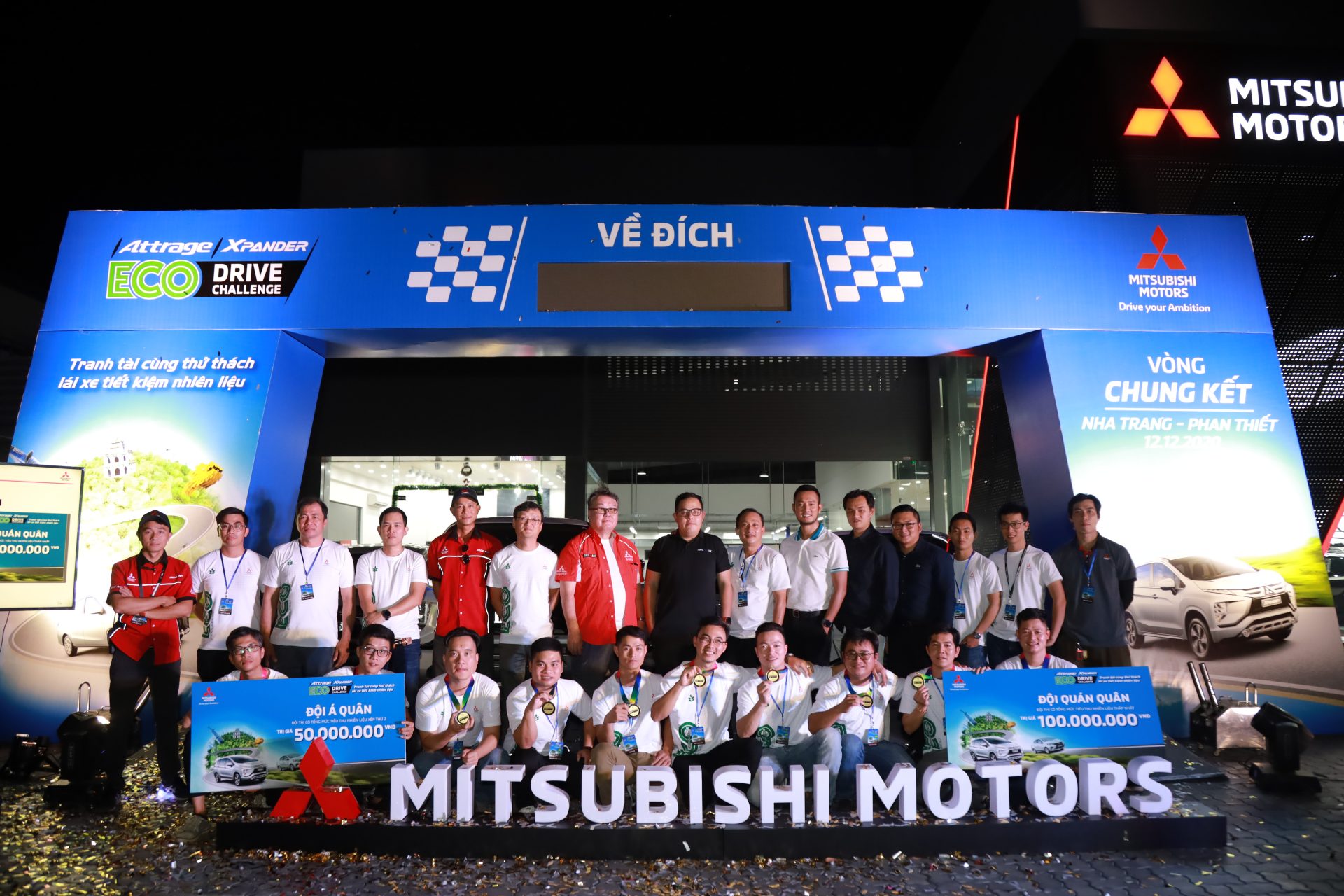 Contest "Eco Drive Challenge 2020 with the Mitsubishi Xpander và Attrage" was held by MITSUBISHI MOTORS VIETNAM from 10/2020 to 12/2020, on a large scale and spread across the country, aiming to provide customers with the most enjoyable experience of being in the driver's seat, experience, a realistic assessment of the fuel consumption of the 2 models XPANDER and ATTRAGE.
To be at the finals, attendees must pass over 3,000 contestants from throughout the country in turn. Next, 74 best candidates from 37 MMV authorized distributors participated in the Regional Semifinals in 3 regions in the North, Central and South from November 26 to December 6, 2020. Since then, the top ten drivers have been identified and will compete in the finals on December 12, 2020 at Nha Trang – Phan Thiet.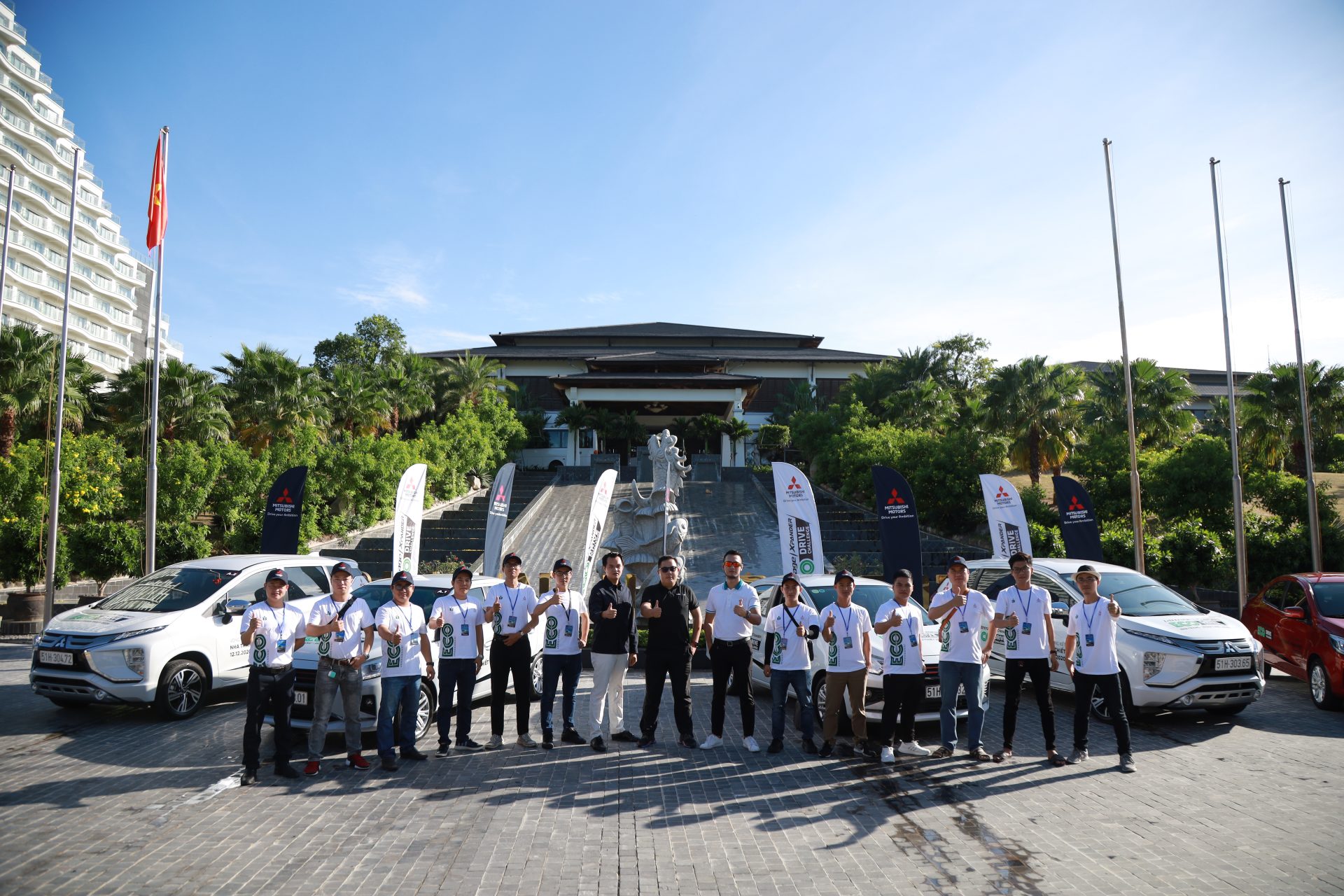 At the Finals, the contenders are split into two groups, A and B, each having five participants. The race is divided into five stages, covering a total distance of more than 210 kilometers, each participant will drive a leg, teams will race in ATTRAGE cars in the first two phases, XPANDER vehicles will compete in the final three races.
Journey from Nha Trang to Phan Thiet selected by MMV for candidates to compete in the finals because of the variety and mix of many challenging stretches of road such as: the road market, urban roads with heavy traffic density and many intersections, red lights, bridge ramps,…with the goal of reproducing the traffic conditions closest to reality and authenticity in the process of competition for customers.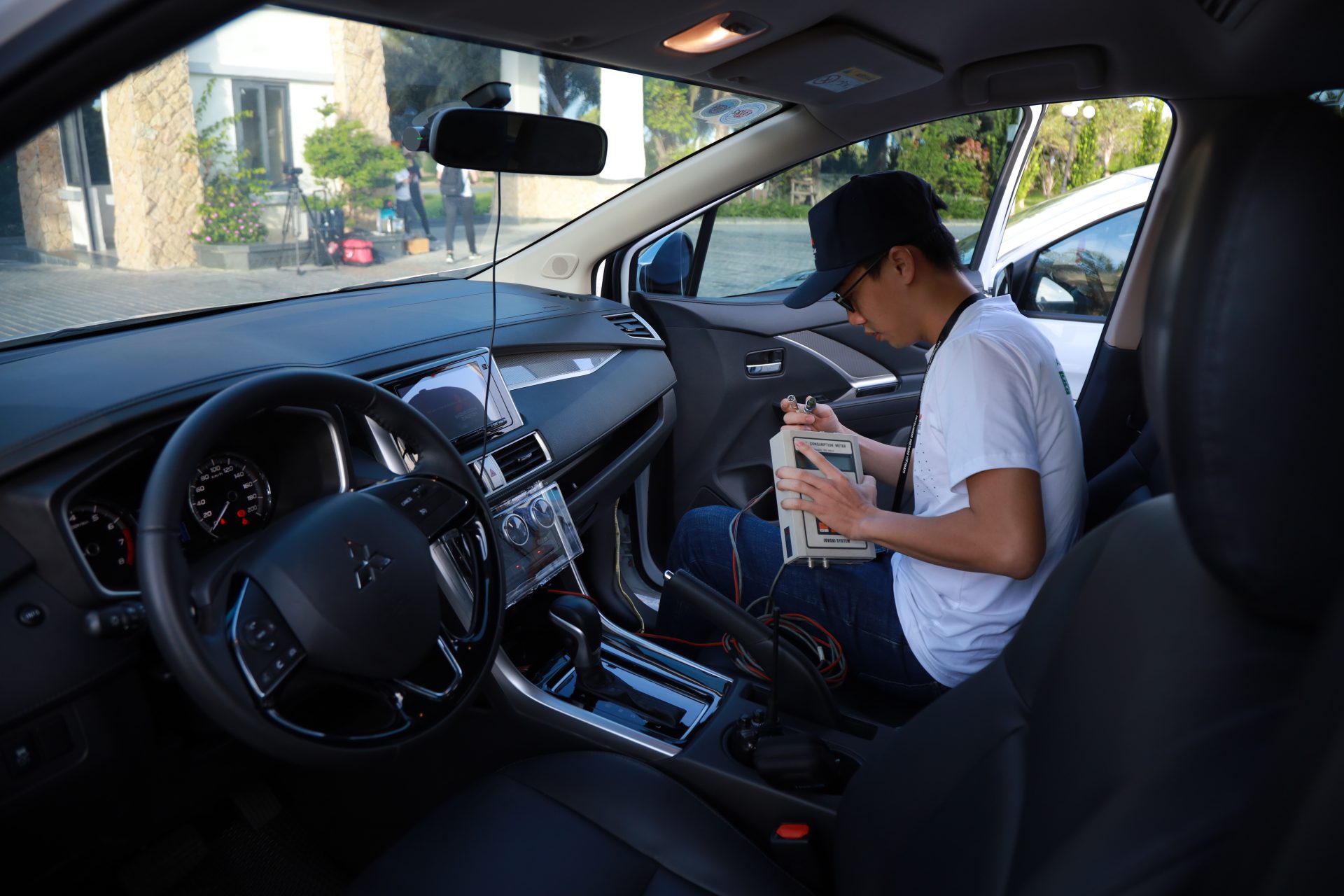 In addition, to ensure fairness in the examination process, all participating vehicles are installed with tracking devices by Mitsubishi Motors Vietnam, rigorously supervised by the Organizing Committee, referees and technicians. Fuel consumption will be measured by FC 9521 special purpose fuel metering device imported directly from Japan by Mitsubishi Motors Vietnam. Instrumentation that is specialized and has a superior working mechanism and more precisely when using sensors to measure fuel consumption. Most of the foregoing limitations of manual measurement can be avoided by using specialized measuring equipment, eliminating errors of manual measurement as well as not being dependent on the temperature of the fuel.
At the same time, the vehicles are installed as though they were in normal operating conditions. For Xpander models, set the air conditioner to wind level 3, cool level 3, turn on the AC, and regulate the wind in. For Mitsubishi Attrage models, set the air conditioner to wind level 2, cold level 25°C, turn on the AC and regulate the wind in. During the examination procedure, the Organizing Committee meticulously sealed all of them. "Despite the fact that this is a competition, we want this challenge to be the most authentic in terms of client use, these are all the car models that aim to serve the family so we make sure to arrange with 4 people on the Xpander and 3 people on the Attrage and turn on the air conditioner when participating in the competition" – The Organizing Committee representatives made the announcement.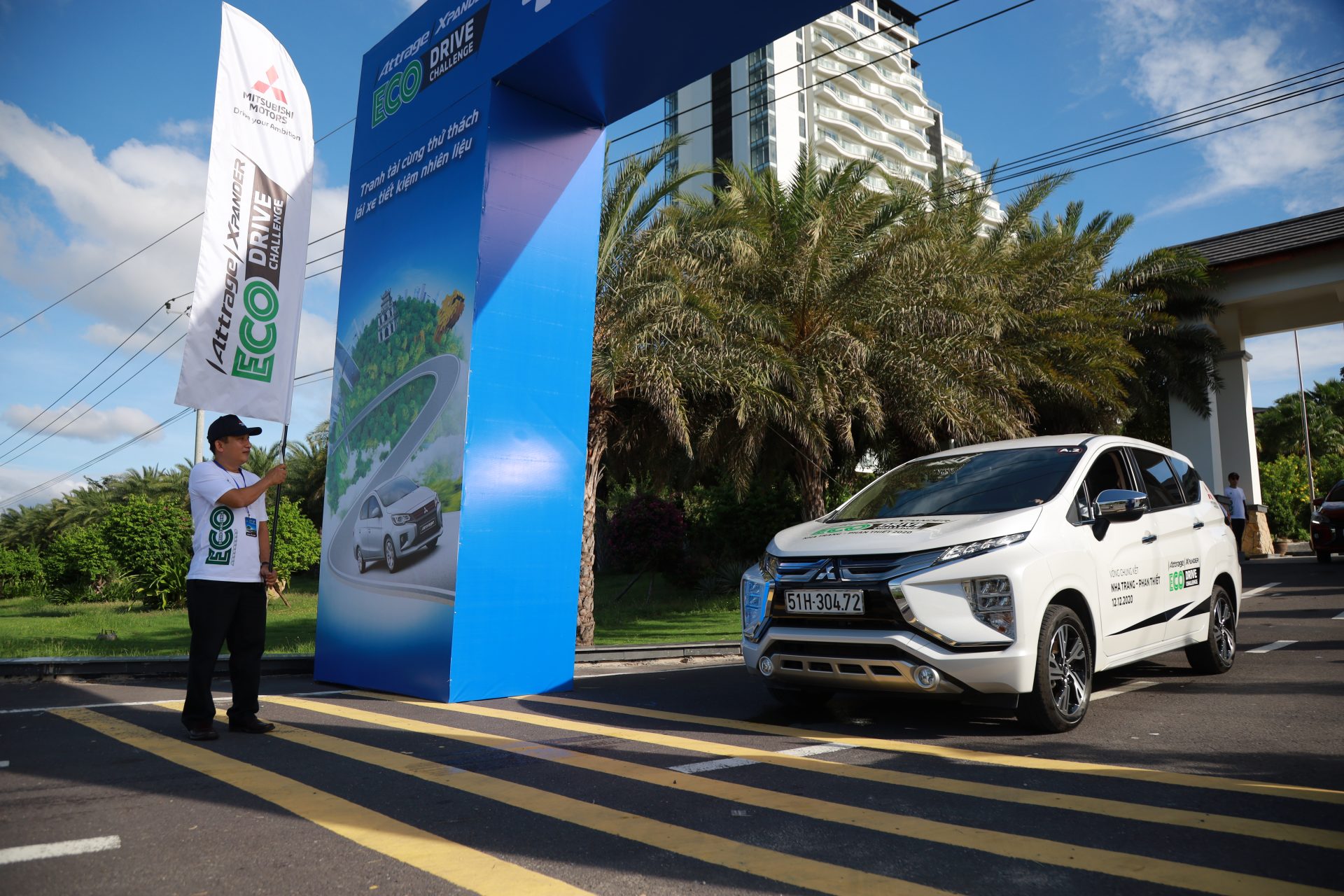 At 8h am on 12/12/2020, two teams started the first race on MITSUBISHI ATTRAGE, with a total distance of almost 100km. In the middle of the race, the two teams will have one change of driver at People's Committee of Loi Hai Commune, then continue to complete the journey and record the results at Hon Co Resort.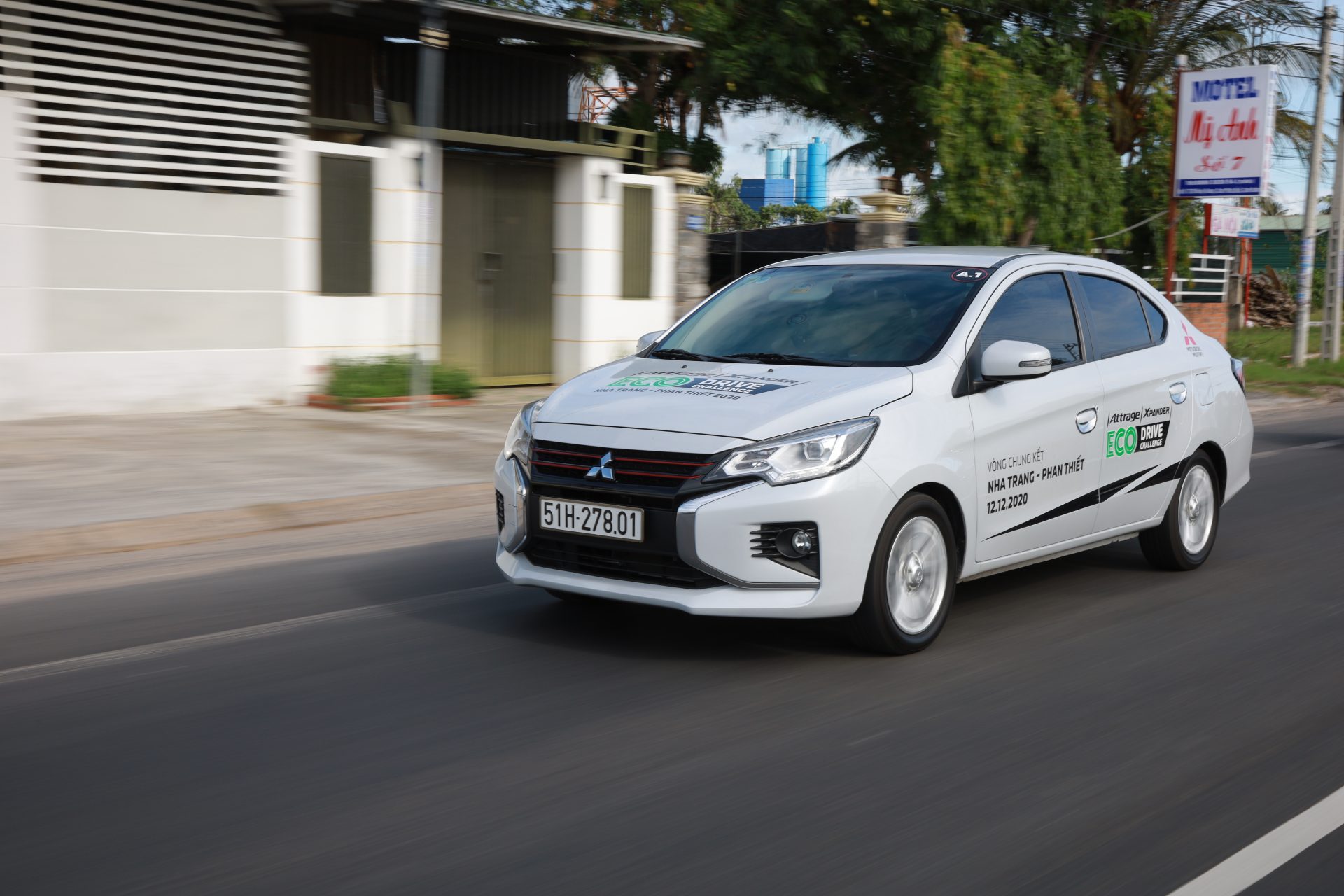 On that afternoon, after the end of the rest process, energize, the Mitsubishi Xpander was used to test the remaining three contestants from each team, divided into three stages with a total route of more than 100km. Start from Hon Co Resort, 3 contestants will have two times to change driver at Thang Loi gas station, Bau Trang tourist area and finished the race to record the result at Hai Thang rest stop.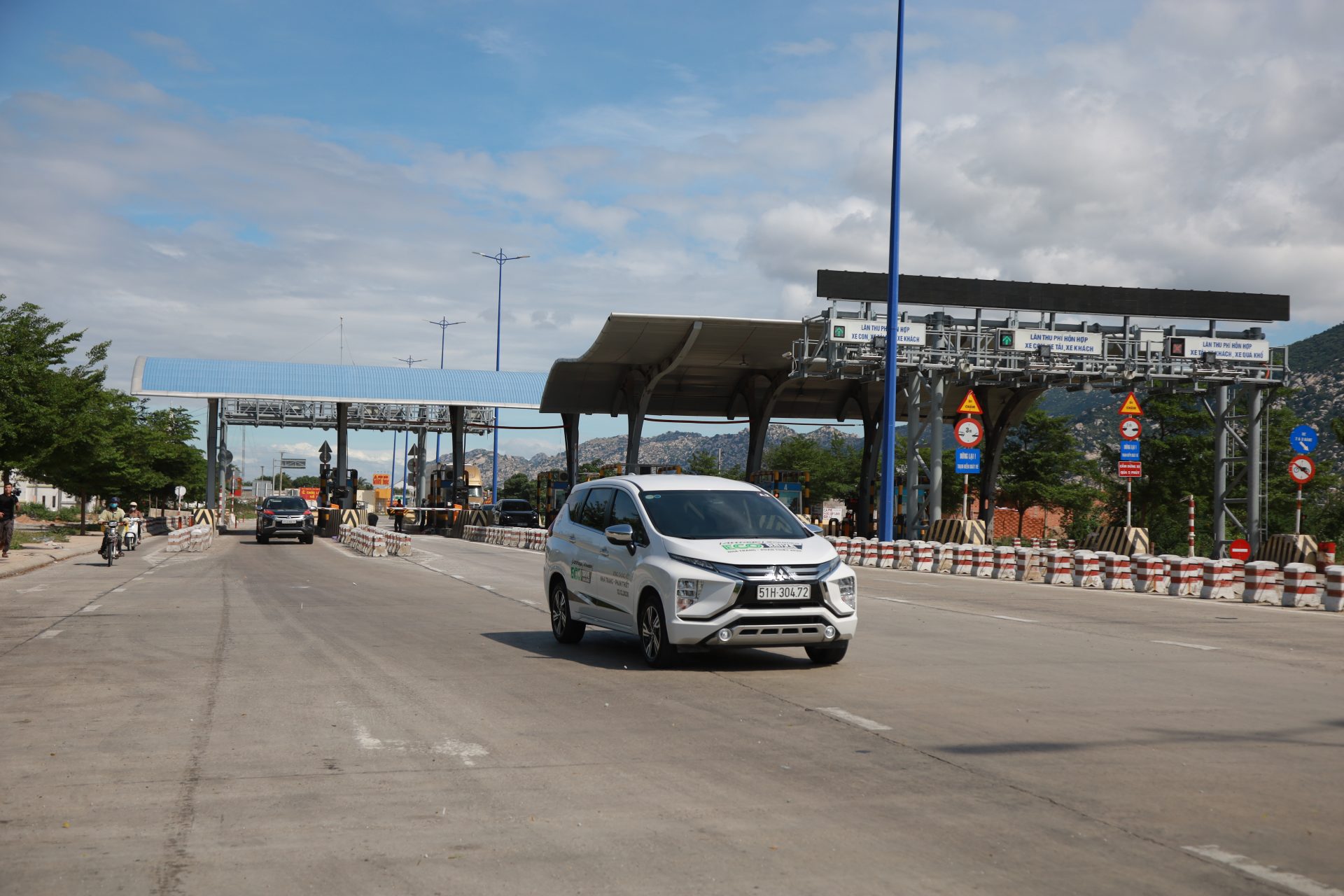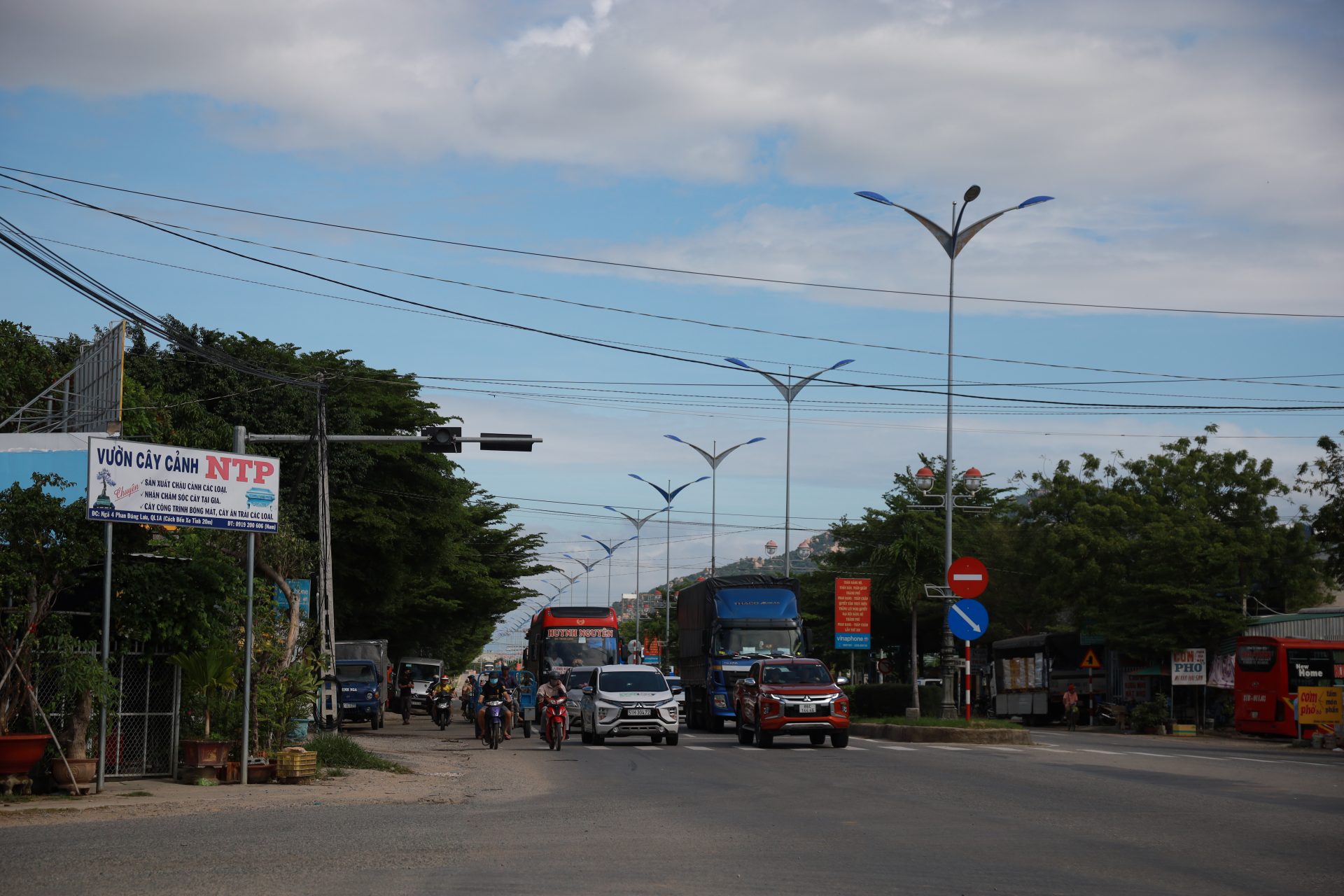 The champion of this year's Eco drive competition belongs to Team A with an average fuel consumption of only 4.23L/100km on XPANDER and 3.15L/100km on ATTRAGE, the second prize went to Team B with an average fuel consumption of 4.24L/100km on XPANDER and 3.34L/100km on Attrage.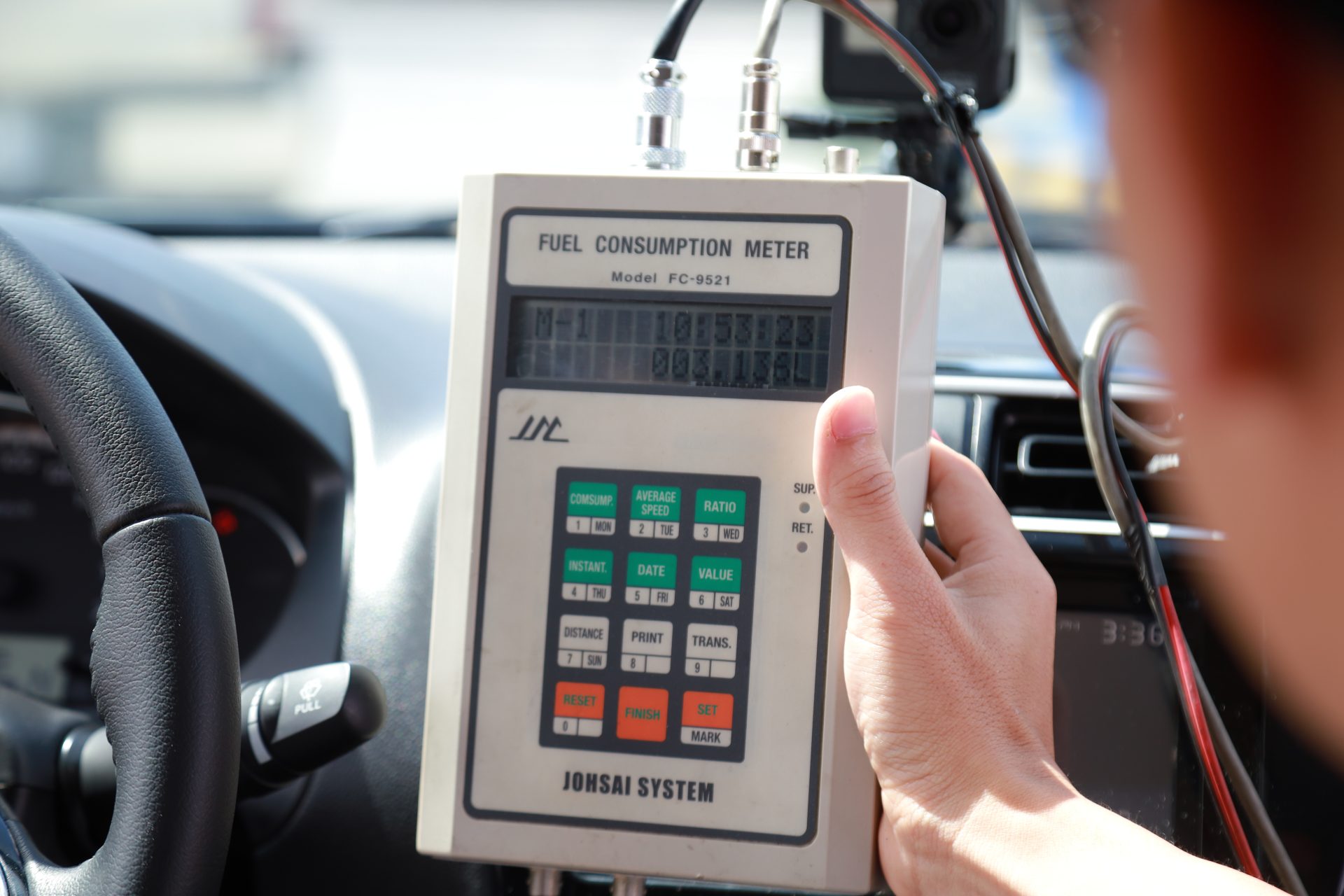 The results of the two teams both broke the previous record of these two models, with fuel consumption per XPANDER of 5.06L/100km (2019) and ATTRAGE of 3.91L/100km (2017), although conditions and format are more difficult and more strictly controlled than last season.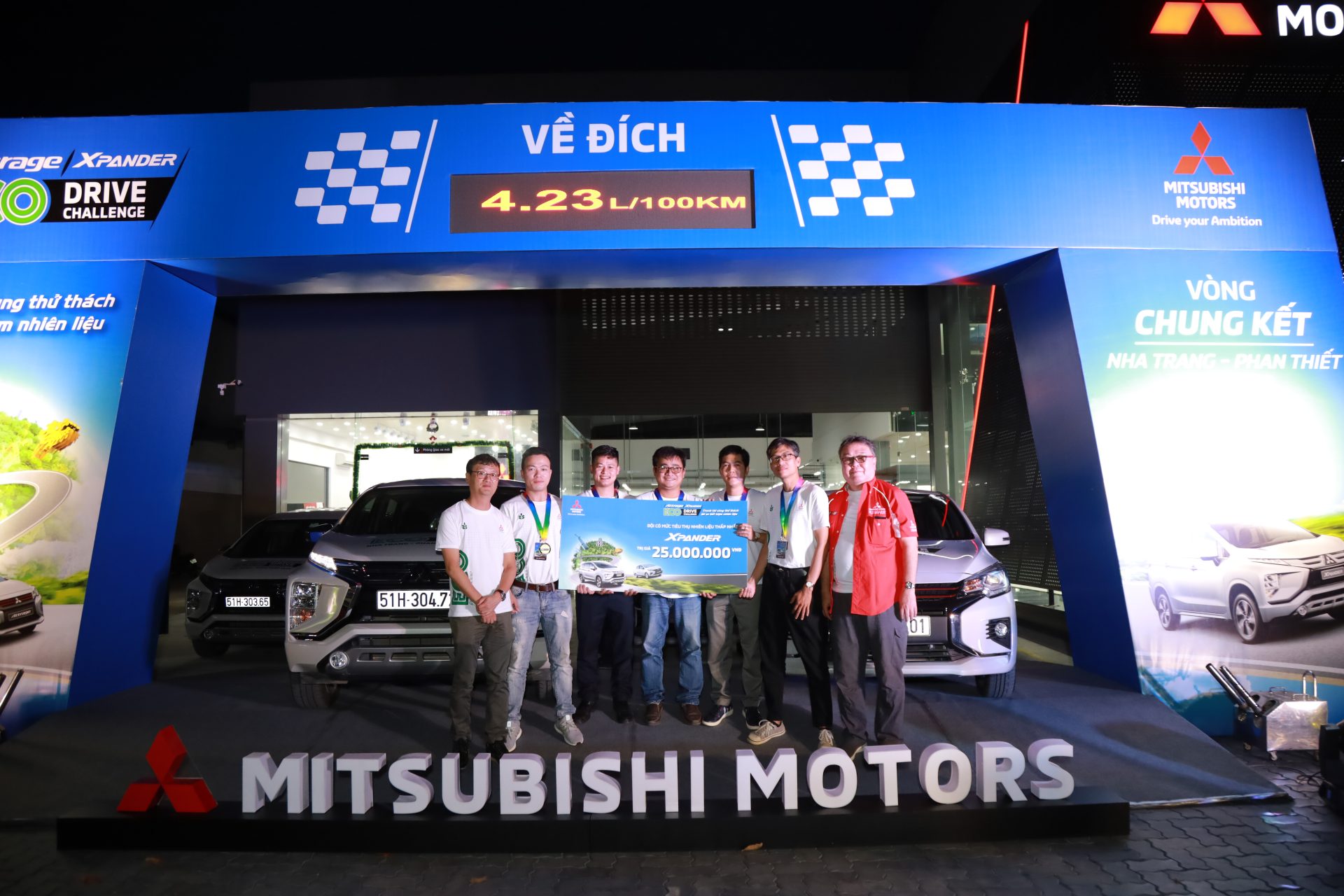 Team

Average fuel consumption

(L/100km)

Result

ATTRAGE
XPANDER

Team A

3.15

4.23

The champion

Team B

3.34

4.24

The first runner-up
Expressing his feelings after becoming the champion of the contest, Mr. Vu Viet Tung, Attrage contestants of team A are excited: "I am very happy to be able to join my teammates in this competition, thanks to the support of the organizers as well as being run on the Attrage model with good fuel economy and flexible operation in the urban area, I and my teammates can achieve the expected results."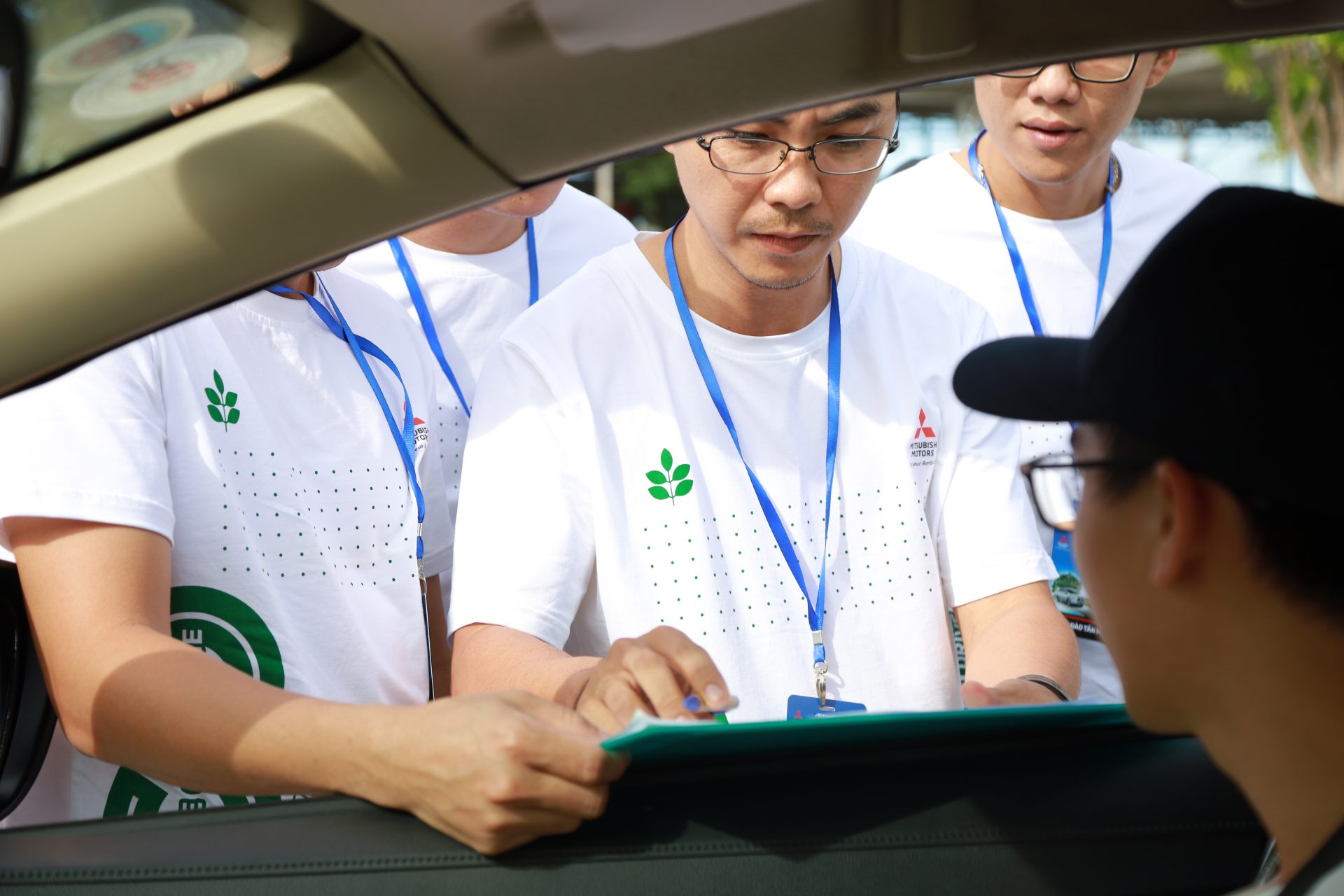 Mr. Van Thanh Binh from the first runner-up shared: "I also have a slight regret that I have not coordinated well with my teammates to have a reasonable race strategy, through this actual experience, I found that XPANDER fuel-efficient was too good and not a virtual number. Every path we've traveled together, every obstacle we've surmounted, has shown this. If there is a possibility next time, my teammates and I will continue to compete in the tournament."
In 2018, it was first introduced, with a series of impressive stats, Mitsubishi Xpander has swiftly captured the attention of consumers. After barely two years on the market, the model became the best-selling "phenomenon" in the segment in Vietnam, with over 35,000 automobiles sold to customers.
MITSUBISHI ATTRAGE – with the striking Dynamic Shield design, the model leaves a lasting impression, costs of use for CBU imported autos are reasonable. Especially, the most fuel-efficient section so customers have high trust for Attrage.
Through this competition, MITSUBISHI MOTORS VIET NAM desired the fuel efficiency of two Mitsubishi models, the Xpander and the Attrage, on the difficult routes to follow the truth. Contemporaneous, affirming both models meet the broad and appropriate need for customers' tastes with a high level of pragmatism, superior capacity to save, superior safety, and a reasonable pricing.
About Mitsubishi Motors Vietnam:
Mitsubishi Motor Vietnam Co., Ltd. was established in 1994, and is the official distributor of Mitsubishi Motors Japan in Vietnam and one of the first joint-venture companies to manufacture and distribute automobiles in Vietnam.
With 25 years of experience in the market and the message "Drive your Ambition", Mitsubishi Motors Vietnam is always committed to the values ​​and aspirations of the company in the future to customers. We will bring outstanding performance cars with advanced safety equipment.
Currently, Mitsubishi Motors Vietnam is distributing six models in Vietnam:
– 5-seater: Attrage
– 7-seater: Xpander, Xpander Cross, Outlander, Pajero Sport
– Pick-up: Triton
What Would You Like To Do Next?
You can explore more information from menu as below or please consult your local Mitsubishi Motors dealers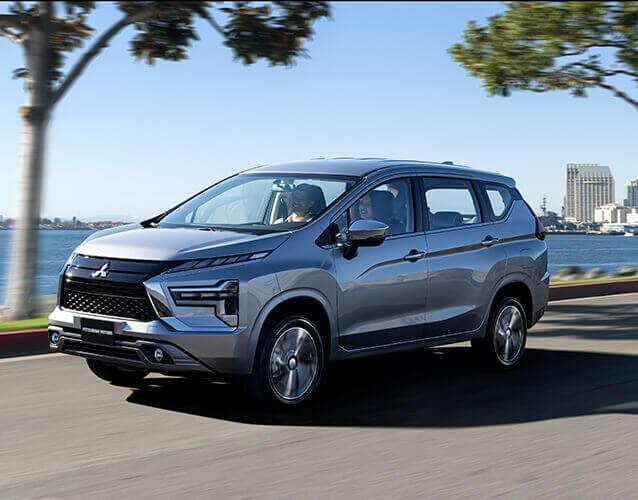 Trải nghiệm
Xpander
ngay hôm nay!
Vui lòng để lại thông tin, chúng tôi sẽ liên hệ ngay với bạn
Cảm ơn Quý khách đã gửi yêu cầu lái thử xe, nhà phân phối Mitsubishi sẽ liên lạc với quý khách trong thời gian sớm nhất. Nếu quý khách có yêu cầu hoặc thắc mắc gì khác, vui lòng gọi điện đến số CSKH: 1800.1514 (giờ hành chính) hoặc gửi email đến cskh@mitsubishi-motors.com.vn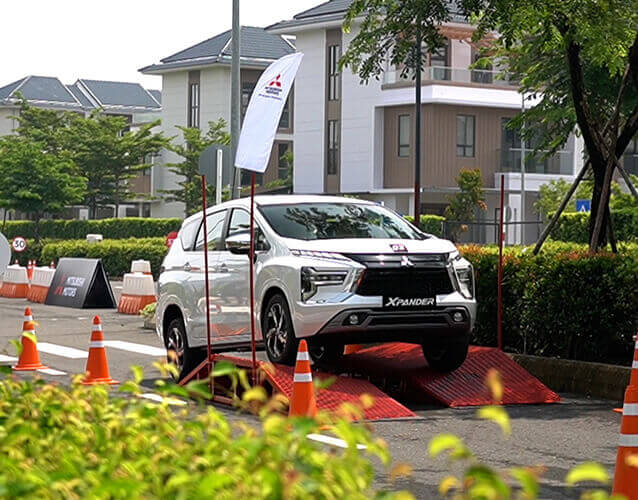 Trải nghiệm
Xpander
ngay hôm nay!
Vui lòng để lại thông tin, chúng tôi sẽ liên hệ ngay với bạn
Cảm ơn Quý khách đã gửi yêu cầu lái thử xe, nhà phân phối Mitsubishi sẽ liên lạc với quý khách trong thời gian sớm nhất. Nếu quý khách có yêu cầu hoặc thắc mắc gì khác, vui lòng gọi điện đến số CSKH: 1800.1514 (giờ hành chính) hoặc gửi email đến cskh@mitsubishi-motors.com.vn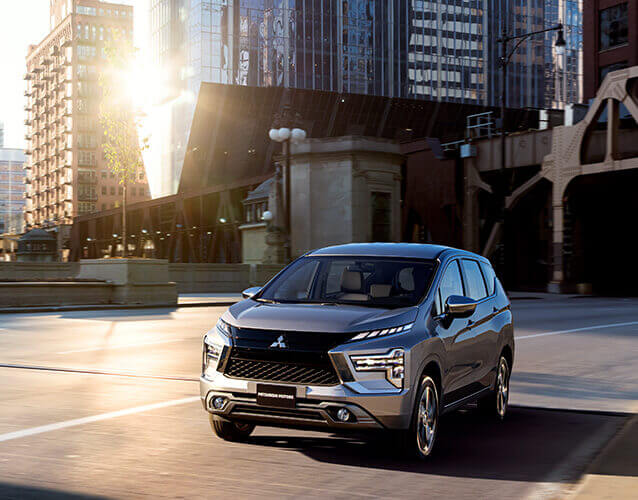 Trải nghiệm
Xpander
ngay hôm nay!
Vui lòng để lại thông tin, chúng tôi sẽ liên hệ ngay với bạn
Cảm ơn Quý khách đã gửi yêu cầu lái thử xe, nhà phân phối Mitsubishi sẽ liên lạc với quý khách trong thời gian sớm nhất. Nếu quý khách có yêu cầu hoặc thắc mắc gì khác, vui lòng gọi điện đến số CSKH: 1800.1514 (giờ hành chính) hoặc gửi email đến cskh@mitsubishi-motors.com.vn